Currently Available - Gallery C
Currently Available - Gallery C >> >> Currently Available - Gallery C >> >> Currently Available - Gallery C >> >> Currently Available - Gallery C >> >> Currently Available - Gallery C >> >> Currently Available - Gallery C >> >> Currently Available - Gallery C >> >> Currently Available - Gallery C >> >> Currently Available - Gallery C >> >> Currently Available - Gallery C >> >> Currently Available - Gallery C >> >> Currently Available - Gallery C >> >> Currently Available - Gallery C

Gallery C
A further selection of paintings that are currently available.
Some paintings are currently on display at 176 Main Street, West Wyalong, NSW
Paintings are also available for purchase at Buttenshaw Lane Studios, 57 Church St. West Wyalong NSW Australia, call 02 6972 1858 or send an email from the contact page to arrange a viewing time.
The prices shown (AUS $) do not include delivery.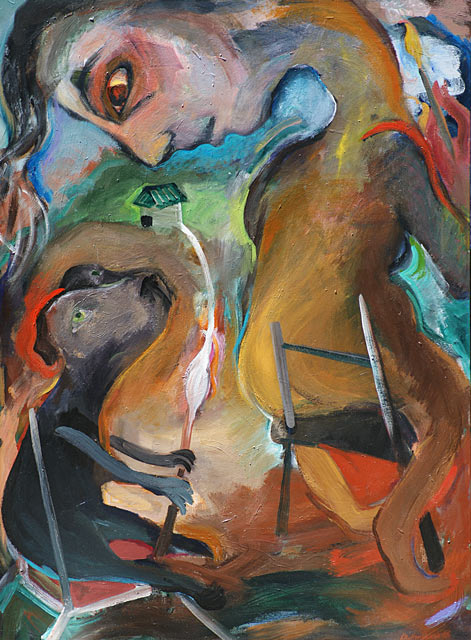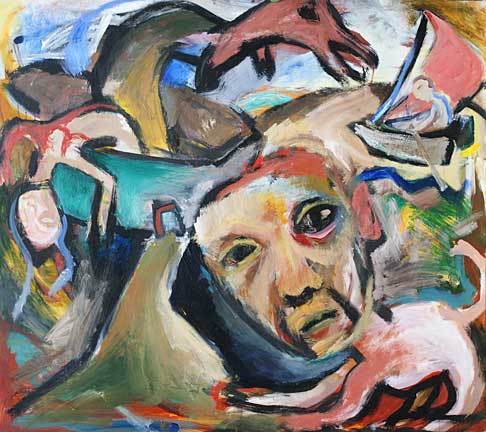 The Parade 2007 acrylic on canvas 137 x 122cm $2800
The Painters 2006 acrylic on canvas 122 x 91cm $2100

(LB67)

This painting is in the exhibition 'A Critical Diversion') at Belconnen Arts Centre, ACT from 31 May to 16 June 2013.
Setting Out 2007 [LB53] acrylic on canvas 50 x 60cm $560

Setting out is on exhibition at Moree Gallery,NSW until 5th October 2012, to visit Moree Gallery website - click here
Overboard 2006 acrylic on canvas 122 x 137cm $2200
The Barge acrylic on canvas 2007 [LB50] 50 x 60cm $280